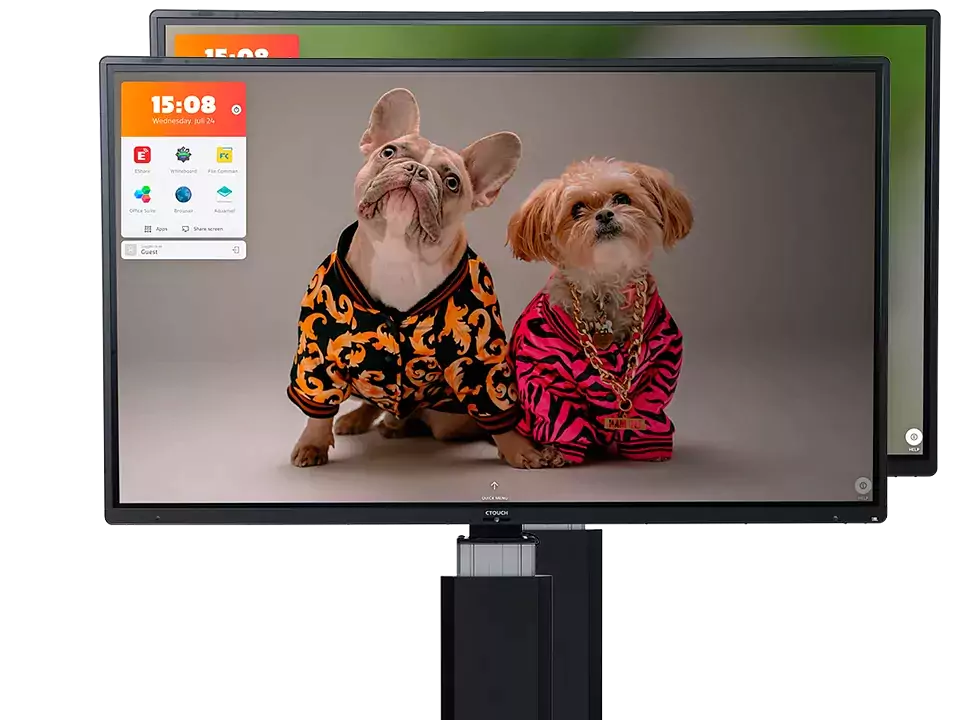 All products
Die richtige Lösung für jedes Klassenzimmer
ICT supplier hardware
Du willst das Beste oder das Allerbeste für Dein Klassenzimmer? Der CTOUCH Riva 2 ist in zwei Modellen erhältlich: der Riva R2 und der Riva D2. Der CTOUCH Riva R2 ist eine hochmoderne Lösung für das Bildungswesen, die sich perfekt für die modernsten Klassenzimmer eignet.
Er verfügt über ein integriertes 4-Array-Mikrofon, kristallklare JBL®-Lautsprecher mit bis zu 80 W, lebendige Farben und eingebautes WiFi 6 für eine einfache Internetverbindung. Schließe einfach eine Kamera an, und schon bist Du einsatzbereit. Du kannst sogar sehen, wenn Deine Schüler
Viewing this video may result in cookies being placed by the vendor of the video platform to which you will be directed. Given the refusal of the deposit of cookies that you have expressed, in order to respect your choice, we have blocked the playback of this video. If you want to continue and play the video, you must give us your consent by clicking on the button below.
I accept - Launch the video