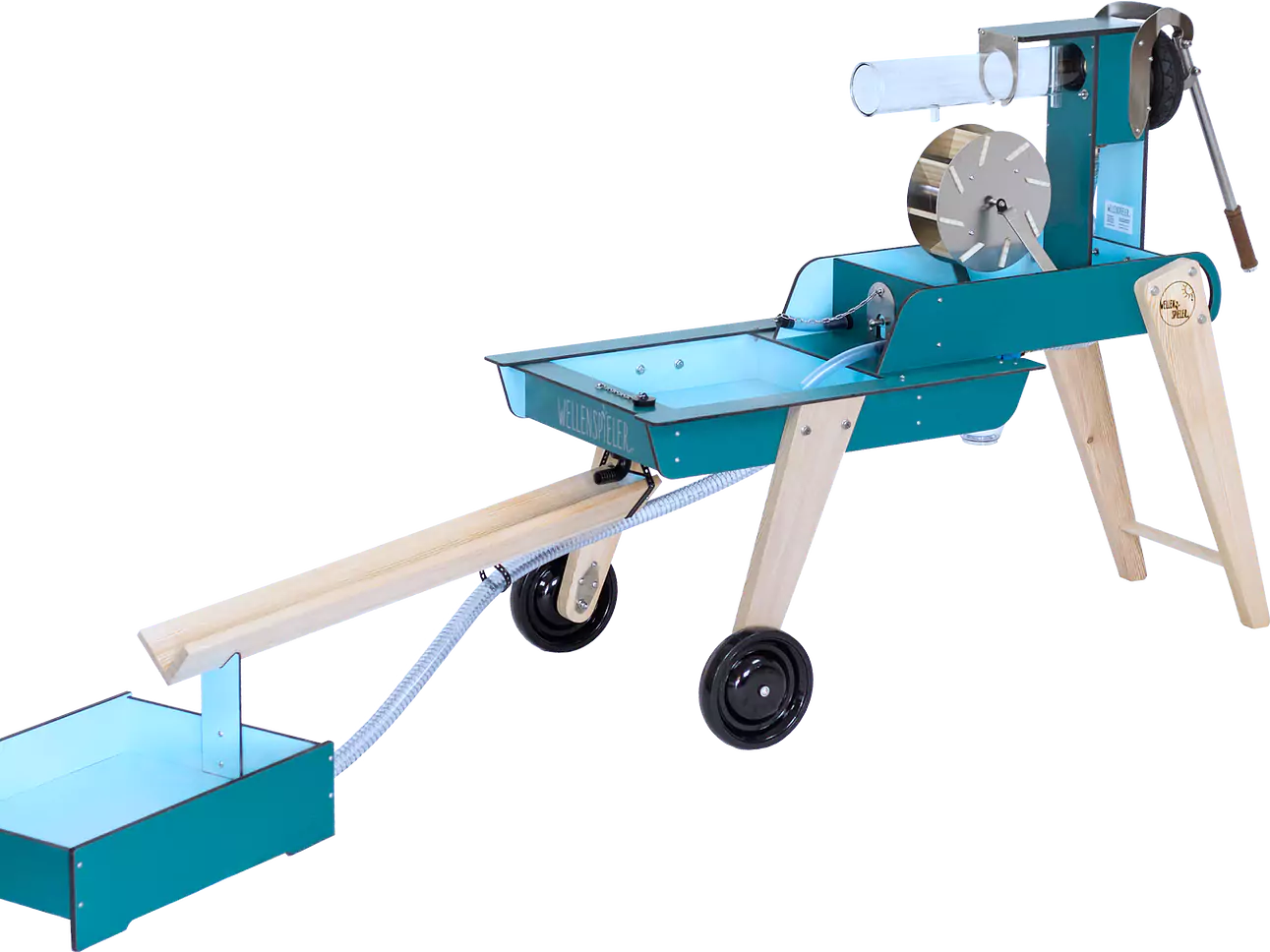 All products
WELLENSPIELER Wasserspiel
Interior decorator indoor and outdoor
Der große WELLENSPIELER für Kita und Hort. Empfohlen ab 3 Jahren. Geeignet zum Mitspielen bereits ab 1 Jahr.
Das einzige mobile Wasserspiel mit geschlossenem Wasserkreislauf. Kein Wasseranschluss notwendig. Beweglich auf Rädern. Für ein einzigartiges Spiel- und Lernerlebnis.
Der Prüfbericht der DEKRA bescheinigt die Eignung für den öffentlichen Bereich. Somit ist diese Version geeignet für Kindergarten und Kita. (Für Kinderkrippen eignet sich der WELLENSPIELER U3.)
Diese voll ausgebaute Version verfügt über Rinne und Bodenbecken die den Wasserkreislauf erweitern.
Viewing this video may result in cookies being placed by the vendor of the video platform to which you will be directed. Given the refusal of the deposit of cookies that you have expressed, in order to respect your choice, we have blocked the playback of this video. If you want to continue and play the video, you must give us your consent by clicking on the button below.
I accept - Launch the video