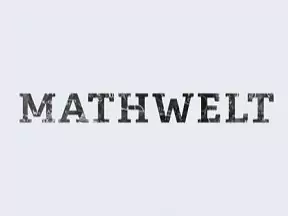 All products
MATHWELT
School and teaching material publishers
Das Lehrmittel MATHWELT ist spezifisch auf den Mathematikunterricht in entwicklungs- und altersdurchmischten Klassen ausgerichtet. Es ist das ideale Lehrmittel, um Kindern auf verschiedenen Kompetenzstufen und mit verschiedenen Bedürfnissen gerecht zu werden. Gemeinsame und individuelle Sequenzen haben dabei einen festen Platz im Unterricht.

MATHWELT 1 bezieht sich auf den Kompetenzaufbau im 1. Zyklus (vom Kindergarten bis zum 2. Schuljahr). MATHWELT 2 deckt die Kompetenzen des 2. Zyklus ab (3. bis 6. Schuljahr).

Viewing this video may result in cookies being placed by the vendor of the video platform to which you will be directed. Given the refusal of the deposit of cookies that you have expressed, in order to respect your choice, we have blocked the playback of this video. If you want to continue and play the video, you must give us your consent by clicking on the button below.
I accept - Launch the video